Experts of technological integration
We are a Quebec company specialized in technological integration established in the city of Ste-Catherine since 2011. We have evolved as a strategic consultant in telecommunications and IT.
Our philosophy is based on the principles of self-help, service and support for small and medium-sized businesses to guide and implement new technologies to optimize their business processes and daily activities.
We have developed an almost family-friendly relationship with our clientele to facilitate the integration of new technologies while facing the values and objectives that characterize all organizations
We offer intelligent solutions and products, always well thought out, according to:
Processes put or put in place
The culture and the climate of the company
Human resources ensure the success of business activities
The raison d'être of CL Innovations is to position itself on the market as a technological accompaniment for the SME in Canada.

Our Approach :
Work closely with our customers to deliver solutions to improve and ensure profitable business processes and operations.
Our Mission :
Become the leader in technology support for Quebec SMEs by offering intelligent and tailor-made solutions .
Here are our solutions well adapted for your technological needs in order to satisfy the requirements of your customers.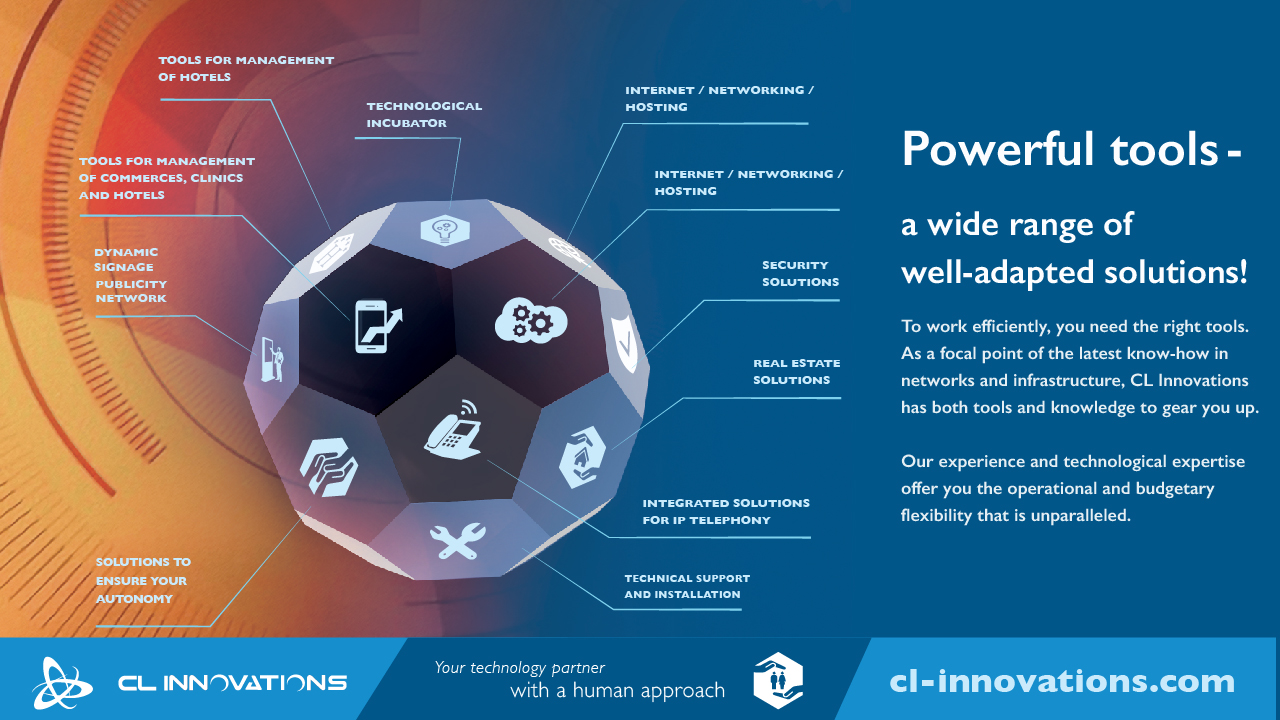 Our team of experts in technological integration is here to help you in your business projects.
Contact CL-Innovations technological support humanly thought!
Join our community and continue the discussion on our social platforms:
☎ 514 – 787 – 1225
✉ info@cl-innovations.com